Help Comments

1. On the Subsidiaries screen, enter the account full name in columns C and D. Don't enter account numbers in those columns. When sub accounts are used, enter the account names in the following format:

Account Name:Sub Account Name (A colon is used to separate account names. See screenshot number 2 on the Screenshots page for an example)

2. If your are using sub accounts for expenses, your customer list would look like the following.

zProf Fee (as a customer)
With jobs
Accounting
Legal

Don't put a z in front of the jobs. Put a z only in front of the customer name. (See the screenshot below for an example)

3. Tip. Use Items on a Bill or Check to easily allocate the expenses as a percentage. See the following screen shot.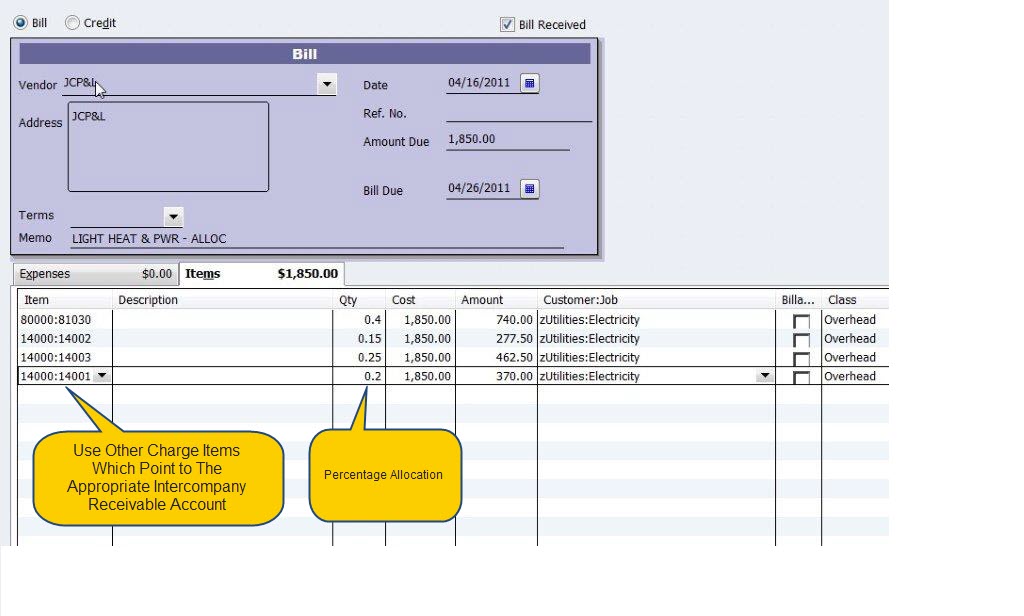 For quick use, memorize the Bill and whenever the you enter the vendors bill, start with memorized bill which includes the allocation percents..